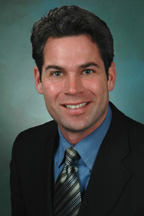 Mr. McGraw is the founder and president of MCGRAW MORRIS P.C. He has specialized for nearly 20 years as a trial attorney in the areas of municipal, litigation, civil rights defense, labor and employment, zoning and business disputes. His clients are municipalities, school districts, hospitals, insurers and businesses. He has significant litigation experience in all state and federal courts in Michigan, including federal and state courts of appeal and the United States Court of Appeals for the Sixth Circuit, located in Cincinnati, Ohio. Mr. McGraw is a frequent presenter to municipal groups on matters including sexual harassment, police liability, disability discrimination, computer and electronic communication issues, social media, Family and Medical Leave Act, Whistleblowers' Protection Act, and other general employment and municipal issues. His speaking engagements include the following:
Legal Ramifications of Social Media and Anatomy of a Lawsuit – Michigan Local Government Management Association (2012)
Social Media Pitfalls and Legal Compliance (2011)
Genetic Information Non-Discrimination Act, FMLA and Medical Marijuana Update (2011)
Retention and Production of Electronically Stored Documents (2010)
Contracting for Employment and Services (2010)
Unemployment, Wage and Hour and Workers Compensation Issues (2010)
Family and Medical Leave Act (2008)
Americans with Disabilities Act (2008)
Michigan Open Meetings and FOIA (2008)
FOIA and Electronic Documents (2009)
Human Resources Hot Topics (2009)
Hiring and Interviewing in a Facebook World (2009)
Title VII Retaliation (2007)
Attorney's Fees in Civil Rights Cases (2007)
The Law of Sexual Harassment (2007)
Michigan No-Fault Law Update (2007)
Liability under 1983 for First Amendment Activity (and policymaker exception) (2006)
First Amendment Retaliation and Immunity (2005)
Sexual Discrimination Caselaw Update (2004)
Garcetti v Ceballos – First Amendment, A Bright Line Test? (2006)
Wrongful Discharge Over view (1997)
An Overview of Title VII and Potential Damages (2004)
American's With Disabilities Act (2002)
Preparing a Defense to an Employment Claim (2003)
First Amendment, Procedural Due Process, Whistleblower's and Public Policy Tort Claims (2002)
Sexual Harassment and Disability Discrimination in the Workplace (1996)
Defending Claims under the Whistleblower's Protection Act (1997)
Employer's Guide to Avoiding Whistleblower Claims (1998)
Phone: 248-502-4000
Email
Areas of Practice
Employment
Zoning
Civil Rights
Municipal
Bar Admissions
U.S. District Court Eastern District of Michigan
U.S. District Court Western District of Michigan
U.S. Court of Appeals 11th Circuit
U.S. Court of Appeals 6th Circuit
Education
University of Detroit Mercy School of Law, Detroit, Michigan, 1993 – Honors: Cum Laude
Michigan State University, Lansing, Michigan, USA – B.A.
Professional Associations & Memberships
State Bar of Michigan
Oakland County Bar Association
Michigan Public Risk Management Association
Seminars, Videos & Educational Presentations
Videos created – Educational videos for municipal officials and decision makers.

Reducing the Risk: ADA Discrimination in the Workplace (2002)
Race, Sex, Religion, Whistleblower's and Other Forms of Discrimination in the Workplace (2003)
Sexual Harassment in the Workplace (2004, 09) (Winner of Axiem Award for Educational Videos)
Know your Liabilities (2007)
So You've been Sued (2008)